TSRgrow Launches New Podcast, Grow Sessions, Aimed at Cannabis Cultivators
A Fun and In-Depth Look Into the Industry From an Insider's Perspective
WARWICK, RI - APRIL 31, 2021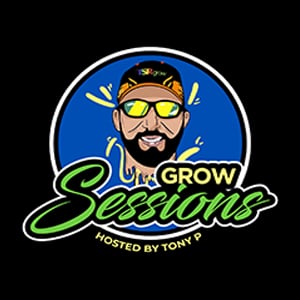 TSRgrow, a leading horticulture solutions provider has launched a new podcast. Grow Sessions, is a space where commercial cultivators and horticulture enthusiasts can visit with industry experts as they share their wisdom, knowledge and experience to help growers navigate through this new and ever-changing industry. It is geared towards the cannabis industry but welcomes everyone also interested in the horticulture industry that grow indoors in CEA (Controlled Environment Agriculture).

The most recent episode focuses on sustainability and energy demands of cannabis cultivation. The host Tony Pavlakis speaks with special guest Steve Lafaille from Tecogen, Inc. regarding Combined Heat and Power (CHP), also known as cogeneration. CHP is the concurrent production of electricity or mechanical power and useful thermal energy (heating and/or cooling) from a single source of energy. The cannabis industry consumes enormous amounts of energy to power lighting, climate control, drying and curing operations. Industry-wide, annual energy costs reach into the billions of dollars. Energy costs have a significant impact on a producer's profitability and competitiveness. According to the recent podcast episode, on-site generation using small combined heat and power (CHP) facilities to generate electricity and useful heat for increased reliability, higher-quality power will help reduce operating costs and our carbon footprint.

Tune in with industry experts as we discuss subjects like lighting, pest management, nutrients, environmental management, facility design, common growing mistakes and many other subjects at the heart of cannabis cultivation.

Please visit: www.tsrgrow.com/grow-sessions-podcast-tsrgrow to listen and subscribe today.

Fans of the podcast can contact TSRgrow to learn more about Growing Sessions and suggest topics of interest to them for future episodes. Please visit us today at www.TSRgrow.com to learn more.