Helping Small Businesses Grow
Gibby's Garden

Massachusett's First Microbusiness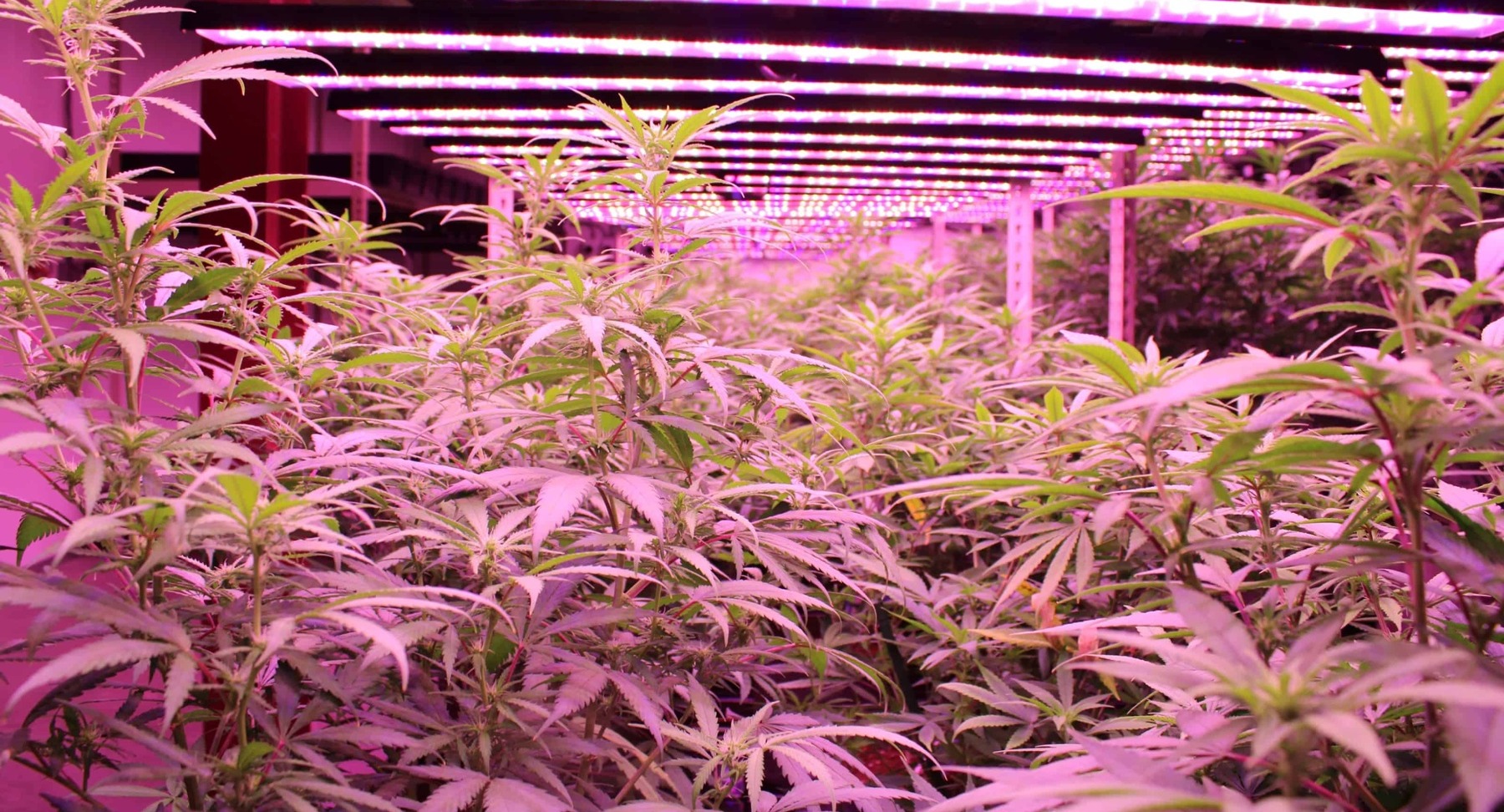 The Gibby's Garden Story
When Kimberly, Fred, and Joe Gibson founded Gibby's Garden in 2017, they knew they would need to overcome several big obstacles to achieve their goal of owning a family-operated cannabis microgrow in Massachusetts. From securing a space to grow, to funding the buildout and competing with medical marijuana corporations, there was no shortage of challenges to face. Despite the hurdles, Gibby's Garden has made impressive strides as Massachusetts' first licensed microbusiness and first woman-owned cannabis cultivation site.
Longtime advocates for the medicinal properties of plants, the Gibsons saw an opportunity in cannabis as a curative drug early on and began advancing pro-cannabis legislation in their hometown of Uxbridge, MA in 2017. Bolstered by widespread support from their community, the Gibsons received their provisional license and began the construction of Gibby's Garden in preparation for their final license, which they received in the spring of 2019.
Walking through the grow, the hard work and dedication of the Gibsons is evident -- from their carefully outfitted facility to the strategically designed HVAC system, it's clear the family went to great lengths to ensure the business was set up for long-term success.
Lighting the Way to TSRgrow™
When it came to finding the right lighting solution, Head Cultivator Joe Gibson drew from his years of experience as a grower to select the perfect partner. Having worked with everything from HIDs to fluorescents, Joe knew that LED lighting would be the best option for Gibby's Garden. Through product testing, Joe landed on TSRgrow™'s TG-100HVR remote power lighting system. He was impressed by its broad spectrum, which exceeded leading lighting companies. "We compared a Fluence to a TSRgrow™ [fixture]...side by side, and under the Fluence light, the plants were stretching towards the TSRgrow™ light. The buds were angling towards it, so right away...the spectrum was far superior than what we believe Fluence's is," said Fred Gibson. With their full cannabis spectrum and class-leading μ/mols of effective light delivery, the superior capabilities of TSRgrow™ LED light fixtures made the choice an easy one.
Aiming for sustainability wherever possible, TSRgrow™ LED lighting was a major component of the Gibson's commitment to eco-conscious growing. Gibby's Garden is one of the few cultivators using rainwater reclamation, along with other eco-friendly practices like reusing growing pots and powering their grow with solar. "Our whole business plan is going green...TSRgrow™ LED's were a good way to start," said co-owner Fred Gibson.
We compared a Fluence to a TSRgrow™ [fixture]... side by side, and under the Fluence light, the plants were stretching toward the TSRgrow™ Light. The buds were angling towards it, so right away... the spectrum was far superior than what we believe Fluence's are.
Unlocking the Power of TOTALgrow Solution™
As the Gibsons worked with the TSRgrow team, they realized they could take their operation to the next level with industry-leading TOTALgrow Solution by TSRgrow™'s, which combines lighting, power, data management, and environmental controls to deliver a best in class system for commercial growing. By integrating TSRgrow™'s lighting control system, the TGHV, with TSRgrow™'s TG-100HVR LED, they are able to remotely manage their 1,500 square feet of canopy from one centralized location with full user controls and save money on utility bills.
Entering week two of flower, the Gibby's Garden team were already seeing amazing results, achieving higher cannabinoids and a much quicker harvest than they experienced with conventional lighting solutions. "That's one of the biggest things with LED fixtures… you can cut your harvest down a week or two…[and] TSRgrow™ fixtures - it really brings out colors… a lot of the purples hues, and yellow hairs -- it's really the best LED lights on the market, without a doubt," said Joe Gibson. Thanks to the TOTALgrow Solution™, Gibby's Garden is growing high quality product cost-effectively, a win-win for this family-owned micro business.
The Perfect Partnership
As Gibby's Garden strives toward greener crop production and grow efficiency, they continue to be impressed with the unparalleled customer service from the TSRgrow™ team. As Fred shares, "The TSRgrow™ team has been absolutely fantastic with their support, and if there's any questions, they're ready to come in...Their professionalism far outweighs anything we've ever dealt with."
Two and a half years into their founding, it's safe to say this woman-owned family business is ready for a growth spurt. As they expand to fill their remaining 3,500 square feet of grow space, Fred Gibson is excited for what lies ahead for Gibby's Garden and its partnership with TSRgrow™. "When we expand to Phase 2, we'll go with TSRgrow™."
Ready to Get in Touch?
We're ready to help you find a custom solution for your business. Let's get growing!