DATA MANAGEMENT SOLUTIONS
Stay in the know with GROWHub our customizable dashboard that tracks the data you need for your grow. From fertigation to employee scheduling, grow smarter and manage the business of growing.
TSRgrow GROWHub
GrowHub allows you complete control over all of your light's characteristics. This level of lighting precision empowers you to achieve specific lighting requirements by crop type and growth stage to produce the quality and yield you need.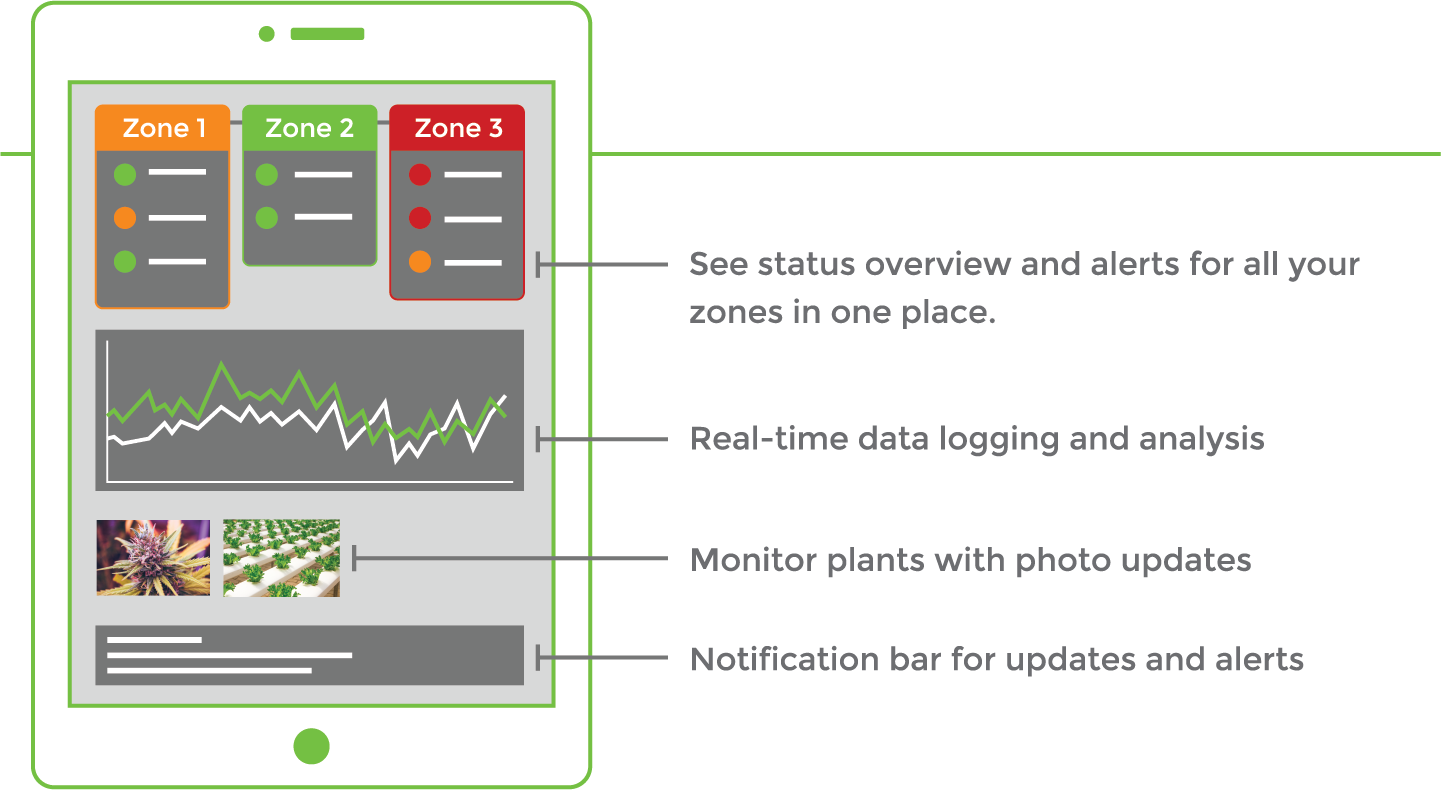 Cloud-based system for monitoring anytime, anywhere
Data logging and analysis
Real time monitoring and notifications with photo updates
Customizable dashboards
Calendar based scheduling
See status overview and alerts for all your zones in one place.
Store historical data of past and present grow cycles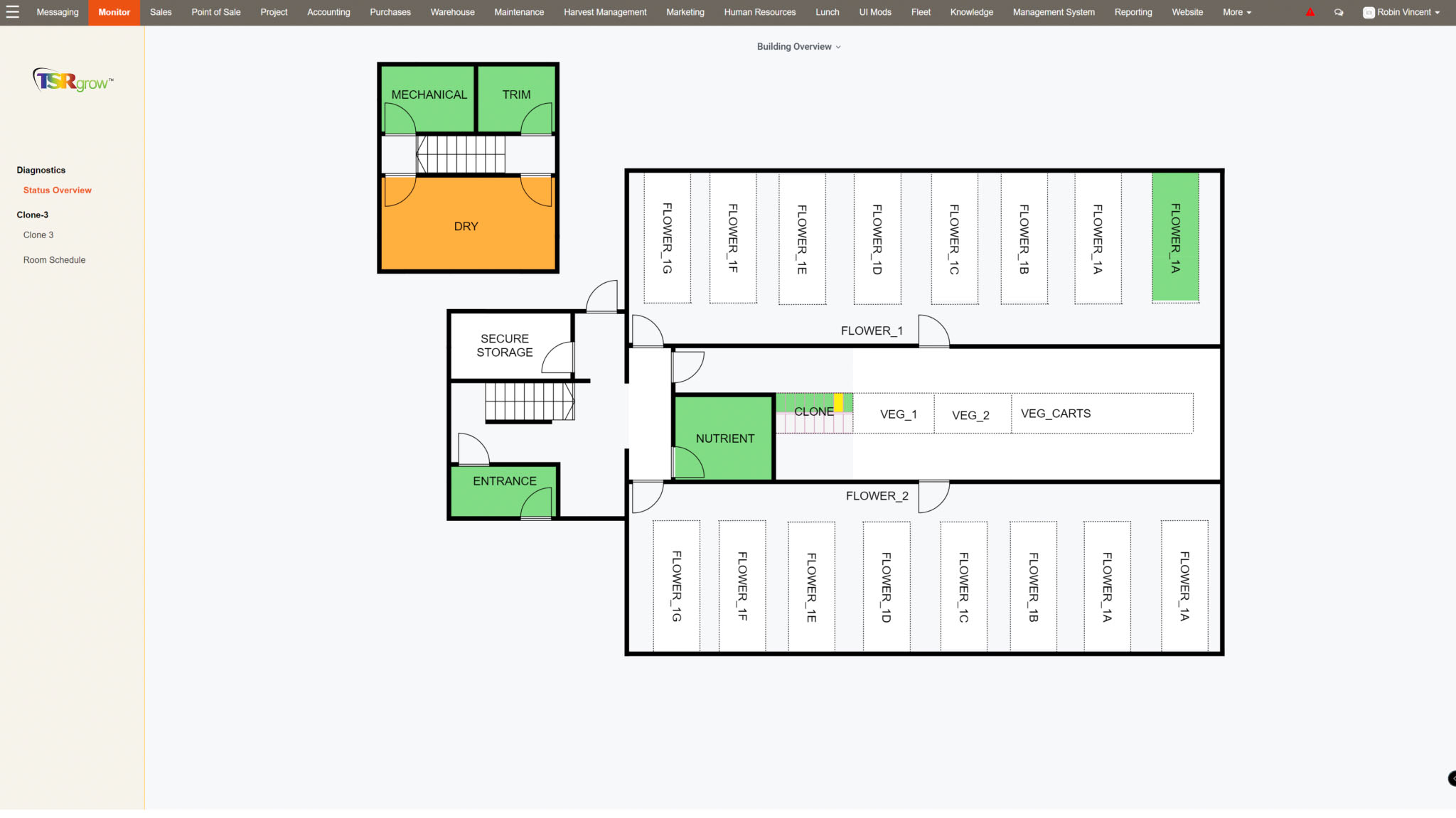 Control any compatible light fixture
Make automation decisions based on data
Not internet dependent, will continue to operate
Operate in the appropriate range for optimal growth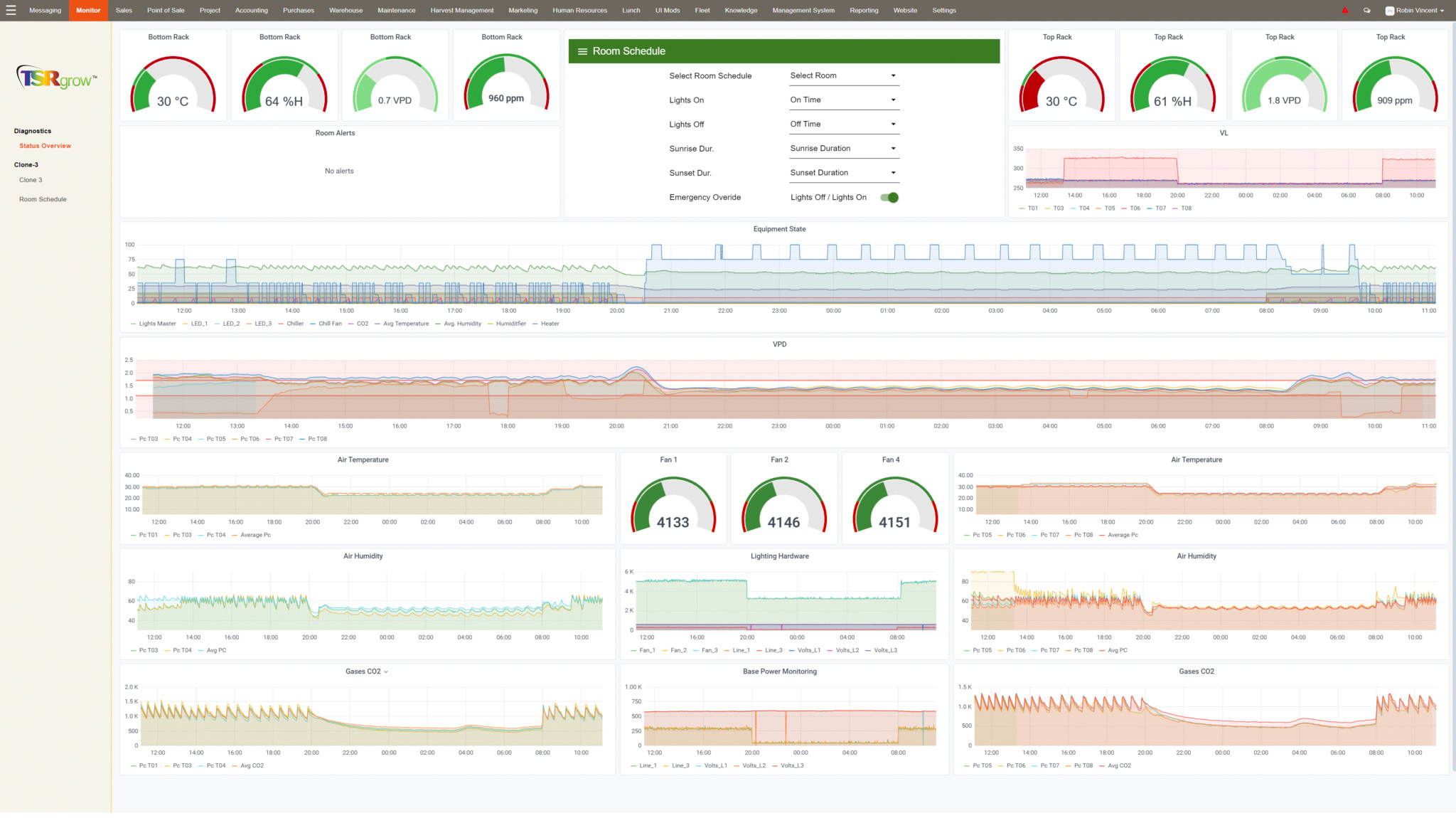 Ready to take your business to the next level? TSRgrow's Seed to Sale dashboard is built to manage the business of growing. Sitting alongside our TSRgrow GrowHub dashboard, Seed to Sale streamlines day-to-day operations.
Tracks everything from team schedules and supplies to waste and trimming ratios
Creates tickets and alerts team members to complete their individual tasks.
Fully customizable
Ready to Get in Touch?
We're ready to help you find a custom solution for your business. Let's get growing!
Contact Our Growing Specialists